Impact – 1:1 Growth Coaching
Have you ever had the feeling that you are worthy of and capable of achieving more than you are currently experiencing? Yet, there is always something holding you back.
Do you have a huge vision for your future and know that you have the power to create ripple effects that will impact the world? But you keep finding yourself caught up in cycles of hustle and burnout.
It is time to lean into your innate gifts, to be courageous enough to let go of all the things that are no longer serving you and to step into the leader you are here to become.
 'IMPACT' is a high-level coaching and mentorship programme which provides the space for you to expand your capacity to create, serve and receive at a higher level. It is for you if you are committed to going all in on your personal and business growth to create a life of ultimate alignment with your values, passions and priorities, in the knowledge that when you do, you will not only change your life, but you will change the world.
Becoming – The Personal Growth Club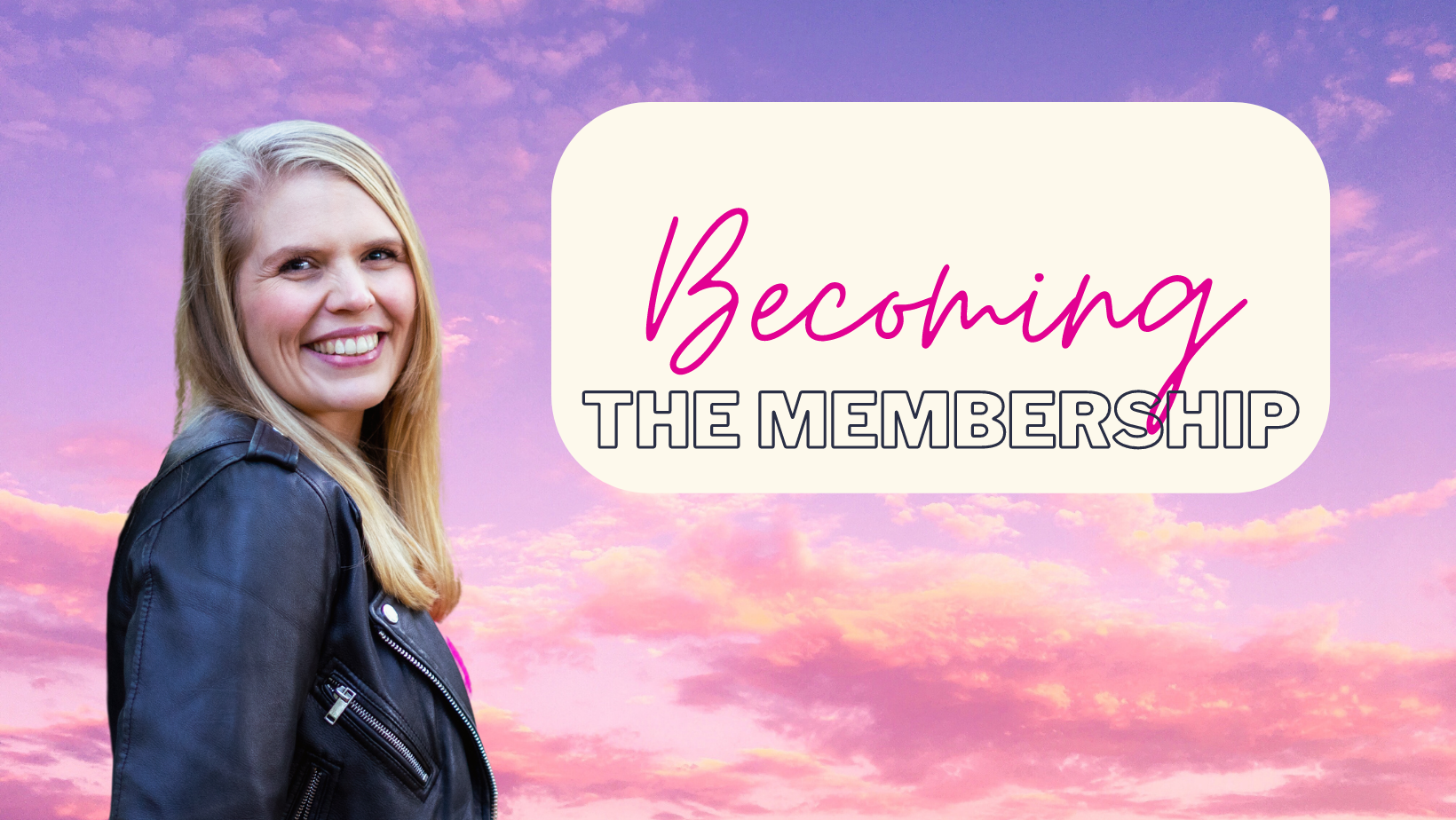 For the woman who wants to 'Become' everything she is truly here to be!!
Becoming is a personal growth membership that will help you grow your business by growing yourself!
Through monthly masterclasses, group coaching and weekly tasks you can learn the tools and strategies to release old ways of thinking and being that are no longer serving you and create daily habits that will help you grow to believe in yourself and trust yourself deeply and completely. In doing to you can overcome any challenges that come your way in business or in life.
Can I just say how much I'm loving the membership and this group…I'm not missing out on anything here and love reading about everyone's journey and learning from each other as well as our amazing coach Lorraine Davies!
Thank you!
There She Glows: Volume III
"To live is the rarest thing in the world, most people just exist." …And you my darling deserve to truly live. -Oscar Wilde
So let today be the first day of the rest of your life.
Inspired by the movement of Glow Society's Global Collective, Volume Three creates the sequel to the 'There She Glows' Collaboration Books which come as an inspirational and empowering guide for women all over the world in pursuit of their Dreams, Purpose & Potential. Through shining a light on the journeys of twelve incredible women from around the world, we hope to inspire change, create freedom and empower you to live your full potential whilst bringing you the confidence to know your self-worth, the strength to chase your dreams and the ability to know how capable you are.
We are the home where: Dreams are seized, Purpose and Potential are pursued, Love and Alignment are attained, Wealth and Freedom are created.
We walk together to leave our old stories behind us and instead only follow what lights us up. In doing so we light up the world. WE GLOW.
It's time to step into your once-upon-a-time and create:
Your version of Extraordinary.
A life of uncompromised dreams.
A life that is true to you.