Welcome To Flourish
The home of Empowerment, Inspiration and Fulfillment
You deserve to feel fulfilled, to live on purpose, to live an inspired life.
You deserve to feel excited, confident and optimistic about your future.
You deserve to thrive, to have an abundance of time, energy and money.
You deserve to Flourish.
Flourish
"At the heart of Flourish is the recognition that every single woman has the seeds of greatness already inside of her. She just needs the right environment, the right support to empower and inspire her to grow and ultimately to FLOURISH" – Lorraine Davies, Founder
Built on the foundations of empowerment, inspiration and fulfillment, Flourish was founded in 2021.
Our mission: To empower women to create an unlimited life, one of purpose, abundance and joy.
We are passionate about:
Inspiring you to DREAM BIG and consider what is truly possible for you
Developing your SKILLS and MINDSET
Helping you to get CLARITY on what truly matters to you
Empowering you to take ACTION STEPS that feel amazing and create lasting change
Supporting you to create a life of PURPOSE & FULFILMENT, ABUNDANCE & JOY
Your journey with Flourish will be as unique as you are but at its core the fundamentals are the same.
We support you as you get to truly know yourself; your values, your beliefs, your passions, your purpose, your untapped potential. Recognising your true brilliance. Trusting in yourself and your intuition to guide you, so that you can begin to live purposefully, to create a life of true fulfilment.
Letting all the things that do not serve you fall away. Old ways of thinking, old ways of being. Allowing transformation to begin.
Providing you with the space to dream big, get focused and implement change so that you can truly Flourish.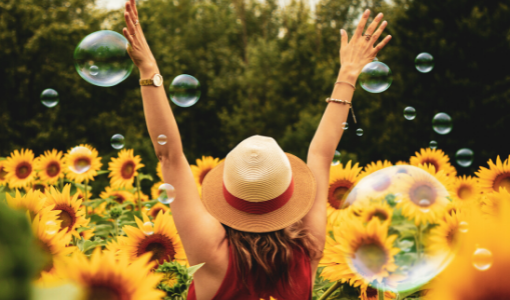 Flourish - The Community
was created for you as a daily source of empowerment, inspiration and connection. It provides countless opportunities to learn and grow alongside other like-minded women.
1:1 Coaching Programme
You deserve to 'Flourish' is a personalised 12-week immersive and transformational journey. The perfect opportunity for anyone who is ready to deep dive and create radical change in their life. This is perfect for you if you are ready to feel fulfilled, to live on purpose and to create a life of abundance and joy.
For more information on these services check out the services section of this site!